The Accomplishments and Confidence of a Global Manufacturer
Development, production, processing, delivery, and supply - with manufacturing plants in Japan (Kobe / Saitama) and in China, over the years we able to consistently carry out these tasks smoothly and deliver products that have earned us the trust of our customers. Backed by The Zippertubing Co., with their more than 100 years of experience of providing a wide range of products to the space and aeronautical industry, and the technological expertise, know-how, and geist of Zipper-Technik GmbH, the powerhouse German supplier to the automotive industry, ZIPPERTUBING (JAPAN), LTD. is opening up a whole new market in Japan and Asia.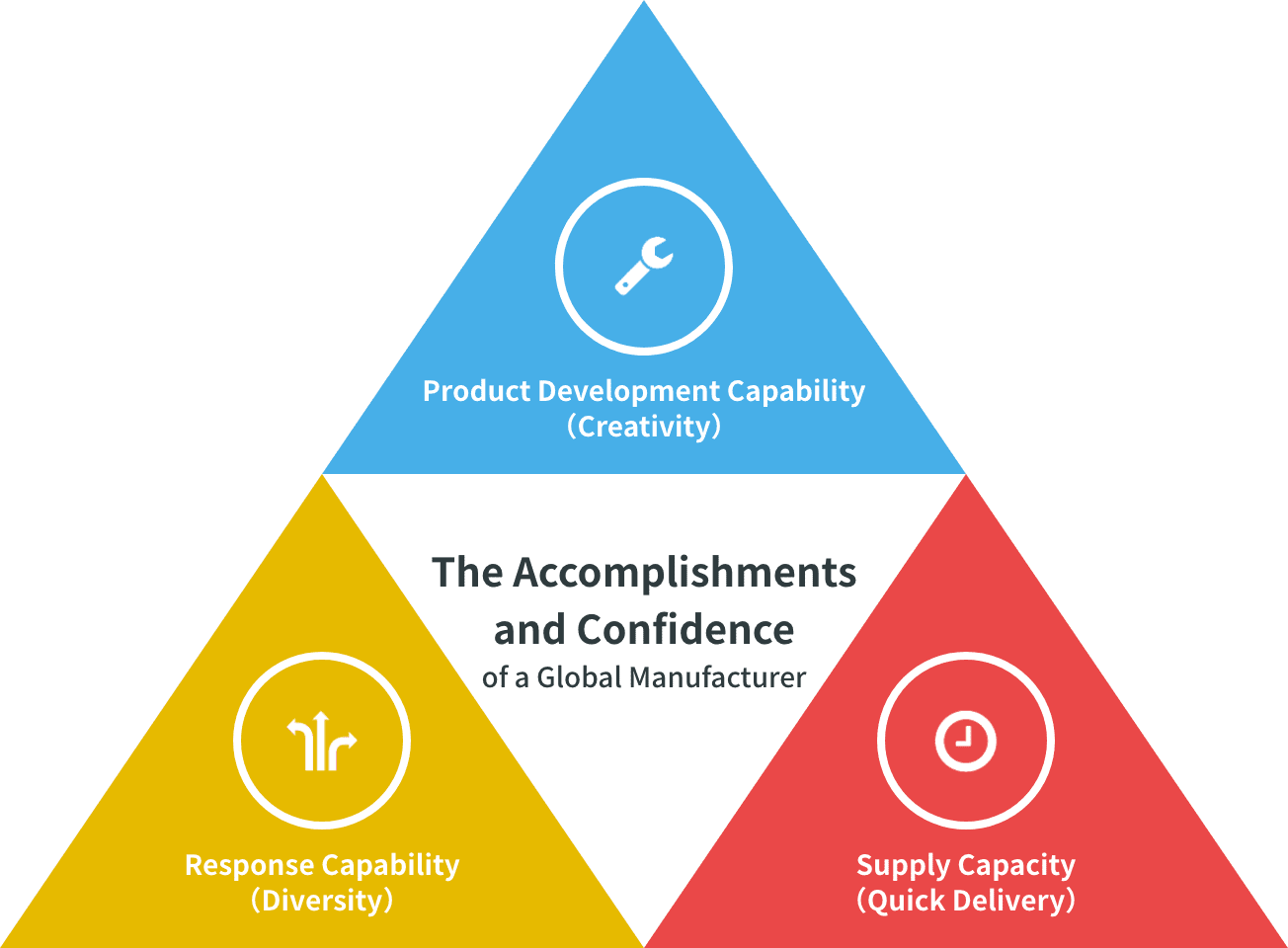 Product Development Capability
(Creativity)

The more than 300 companies in our group supply us with a wide assortment of raw materials from chemicals to electronics. Our unique development process allows us to combine these resources to grow the "seeds" of innovation from our customers into new products.
Response Capability
(Diversity)

We are continually diversifying to be able to customize and tailor our products to the needs of each and every customer. Whether it's making spec changes to a standard product, or combining specs, we offer processing make our products perform how our customers need them to perform. - A trusted global manufacturer that lives up to the expectations of it's clients - that is the image we strive to maintain.
Supply Capacity
(Quick Delivery)

It is our policy to maintain an integrated supply system capable of quickly responding the urgent demands of customers. As a global manufacturer of products for EMI prevention, we are keenly aware that in the field of EMI prevention, speedy supply is often considered over price. Drawing on the power of our group, ZIPPERTUBING (JAPAN), LTD. will continue to develop and supply the global market with products it can use.
Contact